Drain Cleaning in Fairfield, NJ 07004
State-of-the-Art Equipment for All Your Sewer and Drain Needs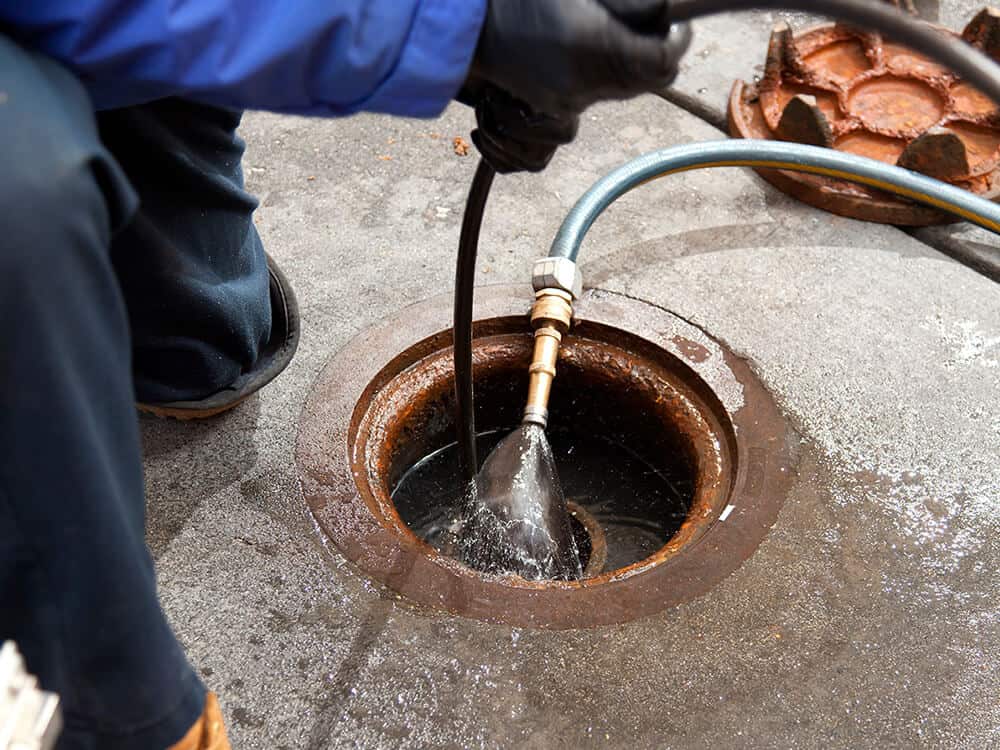 When it comes to maintaining a clean and functional home, drain cleaning should never be ignored. In Fairfield, NJ, where the weather can be unpredictable and the drains are constantly put to the test, it is crucial to prioritize this essential maintenance. Clogged drains are a common problem in many households, caused by factors like hair, food particles, and grease buildup. Ignoring these issues can lead to serious consequences, including water damage, mold growth, and structural damage. Additionally, slow-draining sinks and showers are a clear indication of a drain problem that needs attention. Ignoring this warning sign can escalate into a major problem if left unaddressed. Foul odors and sewer backups are also signs of a serious drain problem, indicating the need for immediate action.
Professional Drain Cleaning Services in Fairfield, NJ
Our team at Valley Sewer & Drain specializes in delivering fast, affordable, and thorough drain cleaning services, utilizing cutting-edge technology. We are highly proficient in diagnosing and resolving drain issues, regardless of the underlying cause. If you reside in Fairfield, NJ 07004 and are experiencing slow or blocked drains, we can swiftly restore them to full functionality. With our unwavering commitment to providing prompt and long-lasting solutions, our extensive expertise enables us to effectively tackle any drain cleaning project.
Drain Cleaning Services and Techniques
Valley Sewer & Drain has over 15 years of experience cleaning clogged drain issues, so we're experts at identifying the source of your problem, whether it's caused by accumulated waste or foreign object obstruction, narrowed pipes from buildup, or tree root penetration. We can quickly diagnose the problem and choose the right solution for optimum results in any situation. This is why we are the preferred plumber in Fairfield, NJ 07004. When you contact Valley Sewer & Drain for your drain cleaning service, you can rest assured that you will benefit from fully trained, expert technicians on every visit.
Valley Sewer & Drain has multiple drain cleaning options. Our drain cleaning company is skilled at recommending the best choice for effective results at the most affordable rate:
Sewer drain line snaking services
Hydro jetting cleaning services
Drain Maintenance Tips for Long-Term Prevention 
1. Regular Flushing with Hot Water: Flushing your drains with hot water is a simple yet effective way to prevent the buildup of debris and grease. Once a week, pour a kettle of boiling water down each drain to help dissolve any accumulated residue and keep the pipes clear.
2. Avoid Grease and Oil Buildup: Grease and oil are notorious for causing clogs in drains. To prevent this, avoid pouring cooking grease or oil down the sink. Instead, pour it into a heat-resistant container and dispose of it in the trash once it solidifies.
3. Use Drain Screens: Installing drain screens is an excellent preventive measure to catch hair, food particles, and other debris before they enter the drain pipes. These affordable screens are easy to install and can significantly reduce the risk of clogs.
4. Schedule Periodic Professional Drain Inspections and Maintenance: While regular maintenance can help prevent most issues, it's also important to have your drains professionally inspected and maintained periodically. A professional plumber can identify any potential problems early on and provide the necessary repairs or cleaning to keep your drains in optimal condition.
However, don't forget the importance of professional drain inspections and maintenance in Fairfield to prevent major issues and keep your drains in optimal condition. We help you to get rid of drain cleaning problems in the Fairfield area call us at anytime.
Emergency Drain Cleaning Services in Fairfield
At our company, we understand the urgency and importance of a functional drainage system. Our team of skilled technicians is available 24/7 to attend to your drain cleaning emergencies. With years of experience in the industry, we have the knowledge and tools to tackle any drain blockage efficiently and effectively.
Our emergency drain cleaning services in Fairfield extend beyond just clearing the blockage. We also provide thorough inspections to identify any underlying issues that may contribute to future drain problems. By addressing these issues early on, we can help you avoid costly repairs down the line.
When you choose our company for your emergency drain cleaning needs, you can expect professionalism, reliability, and exceptional service. We take pride in our work and strive to exceed your expectations with every job we undertake.
Don't let a clogged drain disrupt your life. Contact us today for reliable and efficient emergency drain cleaning services in Fairfield. Our team is ready to assist you and restore the functionality of your drainage system as quickly as possible.
Valley Sewer & Drain Cleaning
Steven Torrenti
2023-08-19
Total pros with great communication and quick response. 10yr + customer. Highly recommend.
Chris was very nice and knowledgeable Thank you!
Joseph Zazzera
2023-08-10
A crew of two guys, including the owner Ali came out for my clogged slop sink/and main drain pipe. They arrived the morning after I called, they were on time and did fantastic and clean job. Reasonable price. I can't thank them enough. Owner is a really nice conversational guy! And most importantly, I don't think I've ever seen my basement sink drain this fast!
Antonino Inchiappa
2023-08-06
Ali was the best in an emergency and the price for a late night call on Saturday was the most reasonable thing that happened in this crazy situation. Thank you Ali for you great customer service and your fast response!
Nicole Carroll
2023-08-04
Speedy on a Friday late afternoon. From calling their office to finish clearing out our mainline took a little over a hour. They were professional too. 10 out of 10 would recommend.
Came with a good reference and will highly recommend their services!
Irina Kuznetsov
2023-08-02
Al exceptionally professional and knowledgeable. He is honest, prompt, respectful and in general a very nice person to deal with. I used Valley Sewer and drain inc. several times since 2011, and they have always been able to fix the problems even after other plumbers were helpless. I highly recommend this company
About Fairfield, NJ 07004
The Hidden Gem of New Jersey Nestled in the heart of Essex County, Fairfield, NJ 07004 is a charming township that often goes unnoticed amidst the bustling cities and popular tourist destinations in the state. However, those who take the time to explore this hidden gem are in for a pleasant surprise. With its rich history, vibrant community, and picturesque landscapes, Fairfield offers a unique experience that is sure to captivate visitors and residents alike.
History and Heritage
Fairfield has a deep-rooted history that dates back to colonial times. Originally settled in the late 17th century, the township played a significant role in the American Revolutionary War. Today, remnants of this rich heritage can be seen in the numerous historic sites and landmarks scattered throughout the area. Take a stroll through the Fairfield Museum and History Center, where you can immerse yourself in the township's past and gain a deeper appreciation for its role in shaping our nation.
Natural Beauty
One of Fairfield's greatest assets is its natural beauty. The township is surrounded by lush greenery, picturesque parks, and tranquil lakes, making it a haven for outdoor enthusiasts. Spend a day exploring the scenic beauty of the Fairfield Recreation Complex, which offers a wide range of activities such as hiking trails, fishing spots, and picnic areas. For a more serene experience, visit the pristine shores of the lovely Troy Meadows Nature Preserve, where you can bird-watch, kayak, or simply relax and soak in the peaceful ambiance.
Community Spirit
Fairfield prides itself on its strong sense of community and neighborly spirit. The township is home to a diverse population that values inclusivity and camaraderie. Throughout the year, residents come together to celebrate various cultural events, festivals, and local traditions. The Fairfield Street Fair, held annually in the town center, is a highlight for both locals and visitors alike. This lively event showcases local artisans, live music, delicious food, and a vibrant atmosphere that truly captures the essence of the community.
About Fairfield NJ Best Places
Driving Direction Fairfield to Valley Sewer and Drain Cleaning