Sewer Excavation in Fairfield, NJ 07004
No 1 Sewer Excavation Service provider in Fairfield, NJ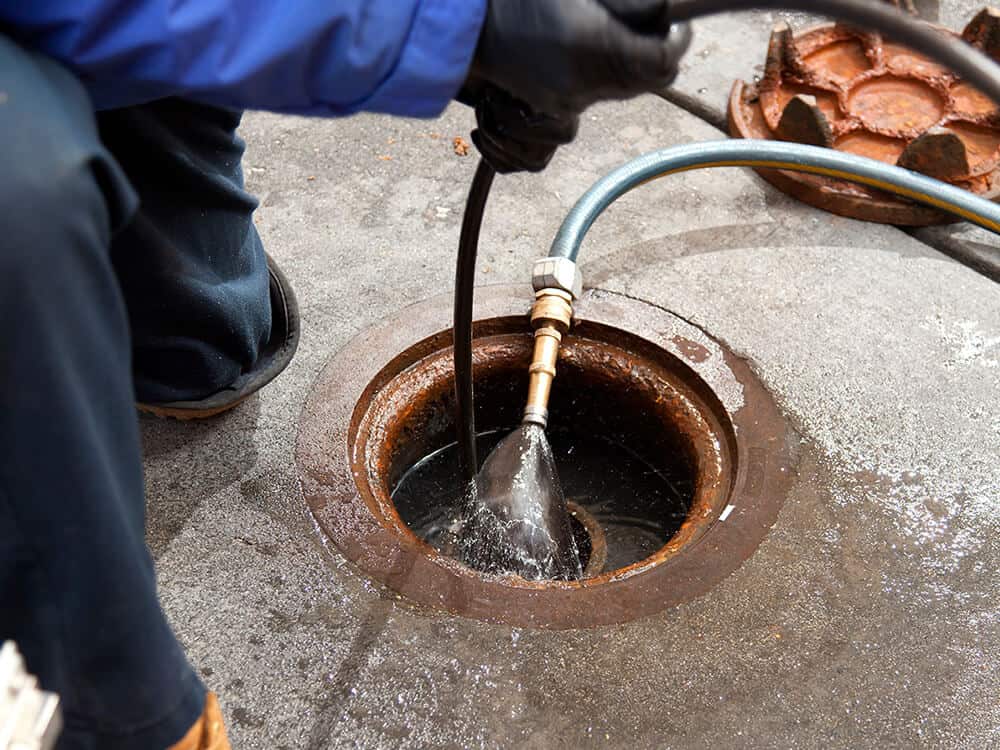 Valley Sewer & Drain Cleaning is the leading provider of sewer excavation services in Fairfield, NJ. They're committed to providing exceptional service and use state-of-the-art equipment with a team of skilled professionals. Whether it's a small job or a large project, they can handle it. Their clients have always been satisfied with their work and for that reason, they're always going to come back to them. They've made a name for themselves and are now the go-to choice for sewer excavation services in Fairfield, NJ.
Professional Sewer Excavation Services in Fairfield, NJ
Are you tired of dealing with sewer problems in your property? Look no further than our professional sewer excavation services in Fairfield, NJ. We understand the importance of a properly functioning sewer system and the headaches that come with any issues. Our team of highly skilled experts is equipped with the latest technology and tools to tackle even the most challenging excavation projects. With our comprehensive services, we can diagnose and repair any sewer problem efficiently and effectively, ensuring long-lasting results. Trust us to provide you with reliable and professional sewer excavation services in Fairfield, NJ, and enjoy peace of mind knowing that your property is in expert hands.
Expertise in Sewer Excavation
At Valley Sewer & Drain Cleaning, we have built a strong reputation for our expertise in sewer excavation services. Our team of skilled technicians possesses extensive knowledge and experience in handling a wide range of sewer excavation projects. From small residential properties to large commercial complexes, we have successfully completed numerous excavation projects, earning the trust and loyalty of our valued customers.
Valley Sewer & Drain has multiple drain cleaning options. Our Sewer excavation company is skilled at recommending the best choice for effective results at the most affordable rate:
Main Sewer Excavation services
Sewer Excavation services
Advanced Equipment
To ensure efficient and accurate sewer excavation services, we have invested in advanced equipment and cutting-edge technology. Our arsenal of state-of-the-art tools allows us to handle even the most complex excavation tasks with precision and minimal disruption to your property. By utilizing advanced techniques and equipment, we can quickly identify the source of the problem, minimize excavation size, and complete the project in a timely manner.
Comprehensive Services
Valley Sewer & Drain Cleaning offers a comprehensive range of sewer excavation services tailored to meet the unique needs of our Fairfield, NJ customers. Our services include:
1. Sewer Line Repairs: If you're experiencing frequent backups, foul odors, or slow drainage, it might be an indication of a damaged sewer line. Our experts will assess the situation, determine the extent of the damage, and provide efficient repairs using our advanced excavation techniques.
2. New Sewer System Installations: Whether you're constructing a new property or need to replace an outdated sewer system, we can handle the entire installation process from start to finish. Our team will ensure that your new sewer system meets all necessary codes and regulations, providing you with a reliable and efficient solution.
3. Emergency Excavation: Sewer emergencies can occur at any time and require immediate attention. At Valley Sewer & Drain Cleaning, we offer 24/7 emergency excavation services to address urgent sewer issues promptly. Our team is always ready to respond to your call and provide the necessary excavation services to restore your sewer system's functionality.
Emergency Sewer Excavation Services in Fairfield
Emergency Sewer Excavation Services in Fairfield, NJ are essential for addressing urgent sewer problems. When sewer lines get clogged, damaged, or collapse, it can lead to severe consequences, such as sewage backups and contamination. In such situations, prompt excavation services are required to identify and resolve the underlying issues. With a team of skilled professionals and state-of-the-art equipment, our emergency sewer excavation services in Fairfield, NJ are designed to tackle even the most challenging sewer line problems efficiently. We prioritize the safety of our clients and use industry-approved techniques to minimize disruption and ensure the timely completion of the excavation process. Trust us to provide reliable and effective emergency sewer excavation services in Fairfield, NJ, and restore the functionality of your sewer system promptly.
Valley Sewer & Drain Cleaning
Steven Torrenti
2023-08-19
Total pros with great communication and quick response. 10yr + customer. Highly recommend.
Chris was very nice and knowledgeable Thank you!
Joseph Zazzera
2023-08-10
A crew of two guys, including the owner Ali came out for my clogged slop sink/and main drain pipe. They arrived the morning after I called, they were on time and did fantastic and clean job. Reasonable price. I can't thank them enough. Owner is a really nice conversational guy! And most importantly, I don't think I've ever seen my basement sink drain this fast!
Antonino Inchiappa
2023-08-06
Ali was the best in an emergency and the price for a late night call on Saturday was the most reasonable thing that happened in this crazy situation. Thank you Ali for you great customer service and your fast response!
Nicole Carroll
2023-08-04
Speedy on a Friday late afternoon. From calling their office to finish clearing out our mainline took a little over a hour. They were professional too. 10 out of 10 would recommend.
Came with a good reference and will highly recommend their services!
Irina Kuznetsov
2023-08-02
Al exceptionally professional and knowledgeable. He is honest, prompt, respectful and in general a very nice person to deal with. I used Valley Sewer and drain inc. several times since 2011, and they have always been able to fix the problems even after other plumbers were helpless. I highly recommend this company
About Fairfield, NJ 07004
Embark on a journey to uncover the hidden gem of Northern New Jersey – Fairfield, NJ 07004. Tucked away in the heart of Essex County, this vibrant community seamlessly blends small-town charm with the convenience of city living. Boasting picturesque landscapes, exceptional schools, and a thriving local economy, Fairfield has become a coveted destination for individuals and families seeking a well-rounded lifestyle. Whether you're an avid nature enthusiast, a history aficionado, or a culinary connoisseur, this Northern New Jersey gem promises an array of delights for every taste.
Nature's Enchanting Haven
One cannot help but be captivated by the natural beauty that surrounds Fairfield. The town is nestled amidst breathtaking parks and nature reserves that beckon residents to partake in outdoor adventures. From meandering hiking trails to peaceful lakes and ponds, Fairfield offers a tranquil escape from the frenetic pace of city life. Be sure not to miss the opportunity to immerse yourself in the pristine allure of Troy Meadows or savor a leisurely stroll along the scenic Passaic River.
A Tapestry of Rich History
For those fascinated by the past, Fairfield is steeped in historical significance. The town boasts numerous historic sites and landmarks that offer glimpses into its storied heritage. Journey back in time as you explore the iconic Samuel J. Demarest House, an impeccably preserved 18th-century farmhouse which stands as a testament to Fairfield's agricultural roots. Delve into intriguing narratives at the Fairfield Museum, where artifacts and exhibits illuminate the town's history and its pivotal role in shaping America during the Revolution. Prepare for an enthralling voyage through time as you uncover the captivating history woven into every fiber of this enchanting town.
A Flourishing Nexus of Opportunity
Fairfield stands proud with its flourishing local economy, rendering it an idyllic haven for living, working, and playing. The town boasts a diverse range of industries including manufacturing, technology, and healthcare. Proximity to major highways and transportation hubs grants effortless access to employment opportunities in nearby cities such as Newark and New York City. Furthermore, Fairfield abounds with retail centers, restaurants, and entertainment venues, ensuring that residents have every conceivable amenity at their fingertips.
Excellence in Education
Families seeking educational excellence need look no further than Fairfield. Renowned for its exceptional schools, the Fairfield Public School District is committed to providing a high-quality education with an emphasis on academic distinction and individualized attention. The district offers a myriad of programs and extracurricular activities, ensuring that each student has the opportunity to flourish. For higher education pursuits, Fairfield conveniently neighbors esteemed colleges and universities such as Montclair State University and Seton Hall University.
A Close-Knit Small-Town Tapestry
What truly sets Fairfield apart is its unwavering sense of community. Despite growth and development, the town has successfully retained its small-town allure. Residents relish a close-knit community where neighbors become cherished friends, and local events and festivals forge unbreakable bonds. Whether reveling in the annual Fairfield Founders' Day celebration or exploring the vibrant weekly farmers' market, Fairfield consistently fosters a sense of belonging and camaraderie that warms the heart.
Conclusion
Fairfield, NJ 07004 transcends a mere zip code; it embodies a haven of exceptional quality of life and an ingrained sense of belonging. From its captivating natural landscapes and rich historical tapestry to its thriving economy and outstanding schools, Fairfield seamlessly weaves together diverse elements that cater to all walks of life. Whether you seek to establish roots, raise a family surrounded by warmth, or simply luxuriate in the serenity of a close-knit community, Fairfield 07004 beckons as an undiscovered gem awaiting your exploration
About Fairfield NJ Best Places
Driving Direction Fairfield to Valley Sewer and Drain Cleaning