Sewer Cleaning in Rockaway, NJ 07866
We Offer Sewer Cleaning Services In Rockaway NJ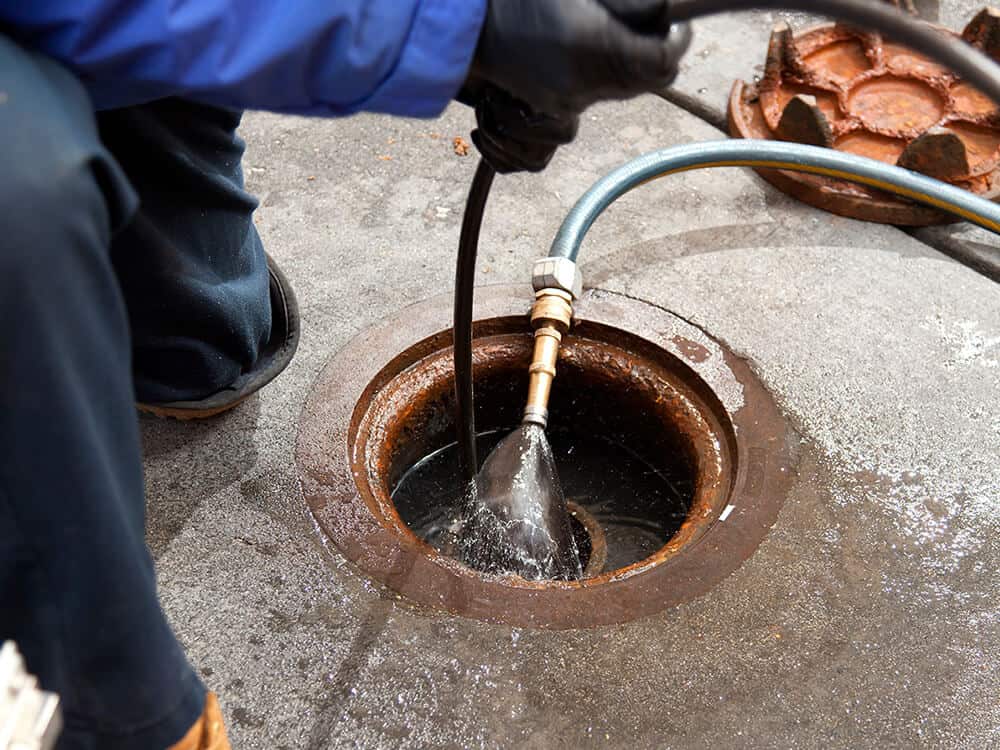 Are you looking for sewer cleaning services in Rockaway, NJ 07866. For residents in the Rockaway, NJ 07866 area, Valley Sewer and Drain Cleaning is the go-to solution for all sewer cleaning needs. With their expertise and cutting-edge equipment, they provide efficient and reliable sewer cleaning services that keep your pipes flowing smoothly. Valley Sewer and Drain Cleaning understands the importance of a clean and well-maintained plumbing system for the comfort and convenience of your home. Their team of highly trained professionals is dedicated to delivering top-notch service with a focus on customer satisfaction.
The Importance of Sewer Cleaning
1. Prevents Costly Repairs: Regular sewer cleaning helps prevent major issues down the line. By keeping your sewer lines clear and free from blockages, you can avoid costly repairs or even complete system replacements, saving you both time and money.
2. Ensures Proper Wastewater Flow: A clogged sewer line can hinder the proper flow of wastewater, leading to backups and potential damage to your property. Regular sewer cleaning ensures that wastewater flows smoothly, preventing any unpleasant surprises.
3. Reduces Foul Odors: Accumulated debris and blockages in the sewer lines can cause foul odors to permeate your property. By regularly cleaning your sewer system, Valley Sewer and Drain Cleaning help eliminate these odors, keeping your surroundings fresh and pleasant.
4. Maintains Hygiene and Health: A well-maintained sewer system is essential for the overall hygiene and health of your community. Regular cleaning helps prevent the spread of harmful bacteria, viruses, and other contaminants, ensuring a safe environment for everyone.
Signs that Your Sewer Needs Cleaning
There are several signs that indicate your sewer needs cleaning. One of the most obvious signs is a foul or unpleasant odor emanating from your drains or toilets. This odor is often a result of accumulated waste and debris in the sewer lines. Another sign is slow drainage or clogged drains throughout your property. If you notice water backing up in sinks, showers, or toilets, it could be an indication that your sewer system is clogged and in need of cleaning. Additionally, gurgling sounds coming from your drains or toilets can suggest a blockage in the sewer lines. Lastly, if you have noticed an increase in pests such as rats or insects around your property, it could be due to sewer issues. If you experience any of these signs, it is crucial to address them promptly by contacting a professional sewer cleaning service.
Hiring Professional Sewer Cleaning Services in Rockaway, NJ 07866
Looking for professional sewer cleaning services in Rockaway, NJ 07866? Look no further than Valley Sewer and Drain Cleaning. With years of experience in the industry, they are the go-to experts for all your sewer cleaning needs. Whether you're dealing with a clogged drain, a backed-up sewer line, or need routine maintenance, their team of skilled technicians has the knowledge and equipment to get the job done efficiently and effectively. Don't let sewer issues disrupt your daily life – trust Valley Sewer and Drain Cleaning to keep your plumbing system running smoothly. Contact them today for a reliable and affordable solution.
Call Valley sewer and drain cleaning at Rockaway NJ
Sewer cleaning plays a crucial role in maintaining the overall health and functionality of the sewer system in Rockaway, NJ 07866. Regular maintenance of sewer lines is essential to prevent blockages, backups, and costly repairs. It is imperative for residents to prioritize sewer maintenance to ensure the smooth operation of the system and to avoid any potential health hazards.
For professional sewer cleaning services in the area, residents can rely on Valley Sewer and Drain Cleaning. With their expertise and advanced equipment, they provide efficient and reliable sewer cleaning solutions. Be proactive in maintaining your sewer system by contacting Valley Sewer and Drain Cleaning at [insert contact information] today.
Valley Sewer & Drain Cleaning
Steven Torrenti
2023-08-19
Total pros with great communication and quick response. 10yr + customer. Highly recommend.
Chris was very nice and knowledgeable Thank you!
Joseph Zazzera
2023-08-10
A crew of two guys, including the owner Ali came out for my clogged slop sink/and main drain pipe. They arrived the morning after I called, they were on time and did fantastic and clean job. Reasonable price. I can't thank them enough. Owner is a really nice conversational guy! And most importantly, I don't think I've ever seen my basement sink drain this fast!
Antonino Inchiappa
2023-08-06
Ali was the best in an emergency and the price for a late night call on Saturday was the most reasonable thing that happened in this crazy situation. Thank you Ali for you great customer service and your fast response!
Nicole Carroll
2023-08-04
Speedy on a Friday late afternoon. From calling their office to finish clearing out our mainline took a little over a hour. They were professional too. 10 out of 10 would recommend.
Came with a good reference and will highly recommend their services!
Irina Kuznetsov
2023-08-02
Al exceptionally professional and knowledgeable. He is honest, prompt, respectful and in general a very nice person to deal with. I used Valley Sewer and drain inc. several times since 2011, and they have always been able to fix the problems even after other plumbers were helpless. I highly recommend this company
Rockaway, New Jersey, with its rich history and picturesque landscapes, is a borough that offers a unique blend of small-town charm and modern amenities. Located in Morris County, this vibrant community is home to a population of 6,598 people as of the 2020 United States census.The origins of Rockaway can be traced back to June 19, 1894, when it was officially incorporated as a borough. It was formed from parts of Rockaway Township after a successful referendum held the day before. Over the years, additional portions of Rockaway Township were annexed by the borough in 1908, further expanding its territory.
The borough takes its name from the Rockaway River that flows through its boundaries, as well as the neighboring township. The name itself has Native American origins and is believed to have various meanings, including "place of sands," "creek between two hills," or "bushy" and "difficult to cross." This rich history is a testament to the deep roots and cultural significance of the area.
One prominent landmark in Rockaway is the First Presbyterian Church, which dates back to 1758. This historic church played a vital role during the American Revolutionary War, and its cemetery serves as the final resting place for many veterans. The current brick church, built in 1832, stands as a symbol of the borough's enduring heritage.
Beyond its historical significance, Rockaway offers a range of recreational activities and attractions for residents and visitors alike. The borough boasts beautiful natural landscapes, including parks, hiking trails, and scenic views. The Rockaway River, in particular, provides opportunities for fishing, canoeing, and other water activities.
For those seeking a dose of retail therapy, Rockaway has a thriving shopping scene. The Rockaway Townsquare Mall is a popular destination, offering a wide array of stores, restaurants, and entertainment options. With major retailers and smaller boutique shops, there is something to suit every taste and style.
Rockaway is also known for its strong sense of community and active social calendar. Throughout the year, the borough hosts various events, such as festivals, parades, and farmers markets, bringing residents together to celebrate and enjoy the local culture. This vibrant community spirit creates a welcoming and inclusive atmosphere for all.
In terms of education, Rockaway is served by the Rockaway Borough School District, which provides quality education to the borough's students. Nearby, there are also several esteemed private schools and higher education institutions, ensuring a well-rounded educational experience for all ages.
With its rich history, natural beauty, and vibrant community, Rockaway, New Jersey, offers a truly unique living experience. Whether you're exploring the borough's historical landmarks, enjoying outdoor activities, or immersing yourself in the local culture, Rockaway has something to offer everyone. Discover all that this charming borough has to offer and experience the best of small-town living in the heart of Morris County.
About Rockaway NJ Best Places
Driving Direction Fairfield to Valley Sewer and Drain Cleaning